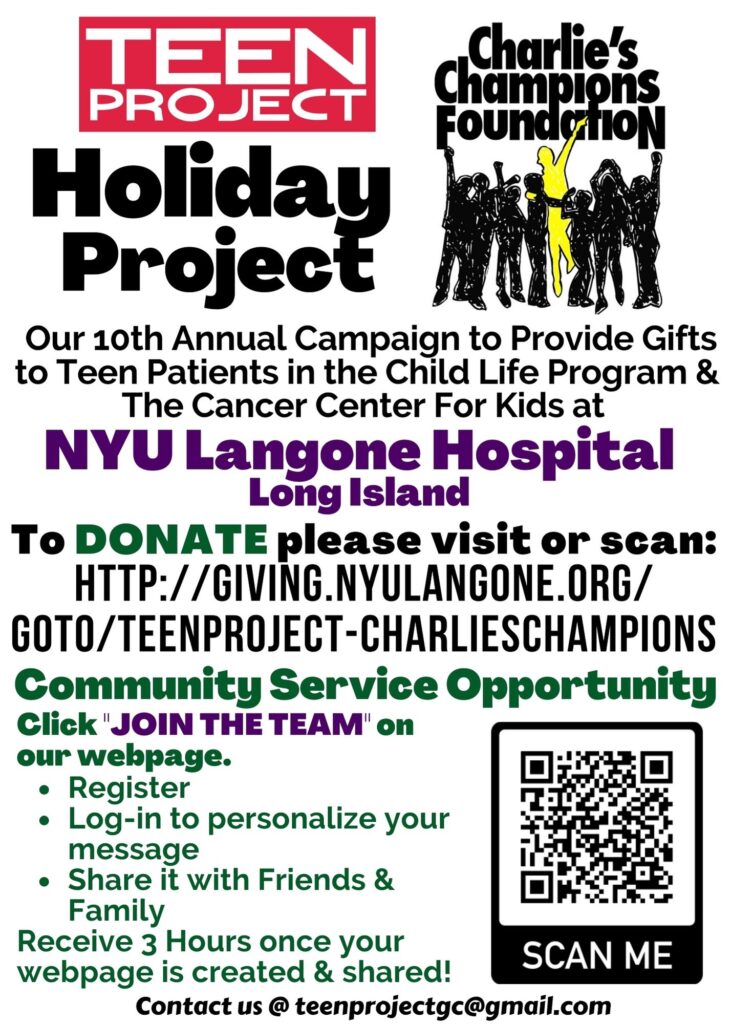 Visit: http://giving.nyulangone.org/goto/teenproject-charlieschampions
Dear Friends…
It's hard to believe that it has been 17 years since we started our journey with Charlie's Champions Foundation. What began as a way to support the great things that the NYU Langone Cancer Center for Kids did for Charlie and so many other families has become so much more. It began with the many Rage in the Cage platform tennis tournaments/tent parties that so many participated in to now being a platform for young people to learn the importance of giving back to their community as evidenced with the Holiday Teen Project that recently raised $28,000 for the NYU Langone Child Life Program and Cancer Center for Kids.
This all would not be possible without the continued support and generosity of so many. You all have played a part in helping us give back to a place that has been so special to our family and we THANK YOU!
The Schmitt Family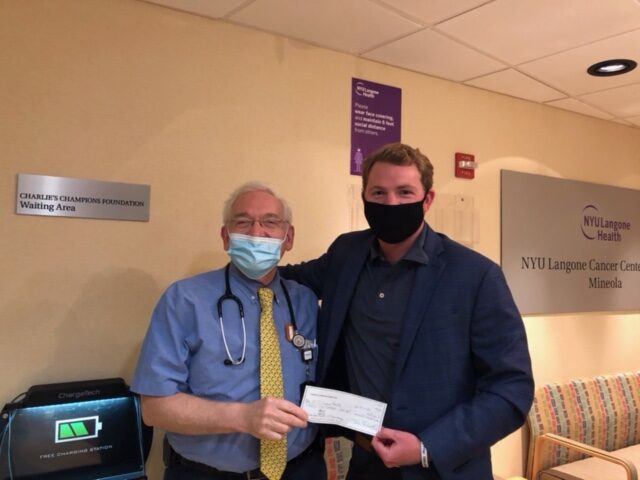 Charlie Schmitt and Dr. Mark E. Weinblatt enjoy a happy reunion in the Cancer Center for Kids' waiting room, which has been underwritten with the generous support of Charlie's Champions Foundation.
After graduating from Providence College and embarking on an exciting career in banking/insurance, Charlie Schmitt stopped by to share the good news with Dr. Weinblatt, Chief of Pediatric Hematology-Oncology at NYU Winthrop Hospital, where Charlie was diagnosed with acute lymphomic leukemia at the age of six. Charlie and Dr. Weinblatt were photographed at the Cancer Center for Kids beside the plaque which recognizes the Foundation's enduring allegiance to pediatric cancer patients and their families.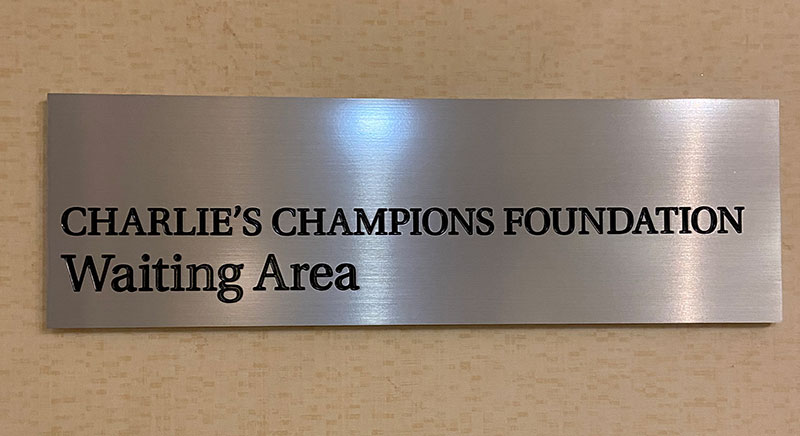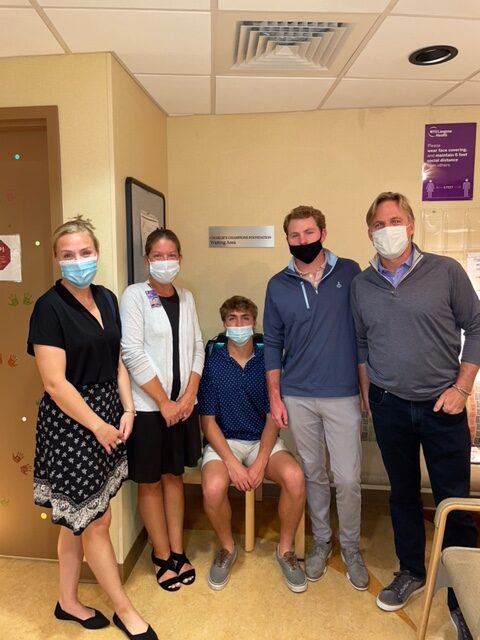 CCF Room Naming at the NYU Langone Cancer Center for Kids
Lily Schmitt, Heather Dall'Aste, Tanner Schmitt, Charlie Schmitt and John Schmitt
This September, members of the Schmitt family—Lily, Tanner, Charlie and John—joined Heather Dall'Aste, Manager, Cancer Center for Kids (CCFK), for the unveiling of the official plaque commemorating Charlie's Champions' bountiful philanthropic support and dedicated commitment to the CCFK. For the past 15 years, the Foundation's largess has totaled more than $1.2 million, which translates into a lot of hope and heart for hundreds of children with cancer and their families.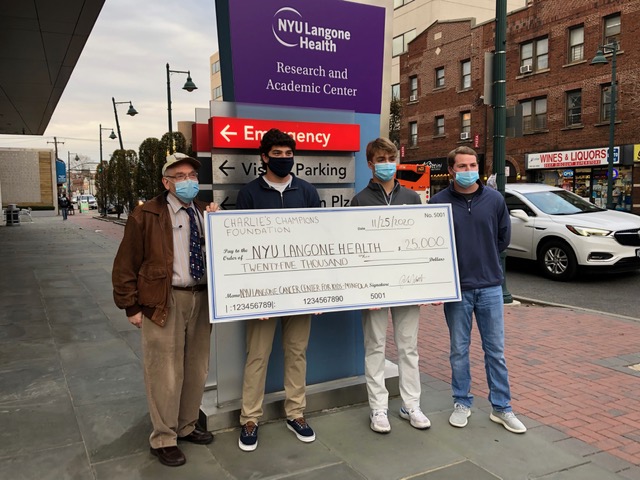 Annual Donation – 2020
Dr. Mark Weinblatt, Luke Schmitt, Tanner Schmitt, and Charlie Schmitt